Supporting Healthy Lifestyle with Holistic Assessments, Nutrition, Herbalism, Homeopathy, Flower Essences, Coaching in Holistic Lifestyle Modalities, and Energy Healing. "Feel Good, Look Good, and Function Well."
Sessions can be done remotely/ distance for your convenience or by outcall.  Now offering Belly Dance Wellness locally.      
ENERGY SESSIONS Clear, charge, and balance your energy field. Help relieve the effects of stress and bring your energies into alignment using a combination of techniques to influence well-being through the energy systems of the body.
Wellness and Nutritional Assessments with a Body Systems Approach.  Find where you are out of balance and we will create a plan for you to come into optimal well-being.
Book a Session with me. Schedule a session, or find out more.  I welcome questions.
SUBSCRIBE to the Drémari Holistic Wellness Insider Email      
Programs I Recommend– Meditation, Energy Healing, Techniques, and Energetic Self-improvement.
Everything is energy and energy is everything.
Natural philosophy believes that there is an Innate Intelligence that runs the body. If you know how to listen to it, the Innate will guide to you what it needs in order to heal and be well. Learn to listen to the intelligence within, and know what you need to obtain optimum wellness.
The triad of Structure-Chemistry-Mental/Emotional (energetic) is my foundation. When one of these areas is out of balance, the other areas can follow. Energy flows through each, uniting them. Energetic and Spiritual aspects of well-being are addressed as well as the typical natural health practices.  Holistic wellness encompasses the whole person.
Getting into balance is attained through diet, environment, nutrition, herbs, emotional balance, stress reduction, personal reflection, release, and positive changes.
If  you are seeking alternative wellness (herbs, nutrition, lifestyle), energy work, or both,  find out more on this website or Contact me to  see how I can help you. Dremari Instagram
DISCLAIMER: "Medicine" is a blanket term used to reference the healing arts and not intended to diagnose, treat, cure, suggest allopathic practice, or replace the care of a qualified medical professional.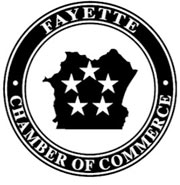 Copyright © 2019 DremariHolisticWellness. All rights reserved.