I can help you create your Personal Wellness Plan that gets to the root cause, balance the body through nutrition, life balance, and self-care that addresses the physical, mental/emotional, and energetic aspects of health.
A body systems and symptoms assessment will show where you are out of balance.
I will recommend nutrition, herbs, holistic lifestyle modalities, and practices to restore the harmonies based on your personal constitution.
Energy healing sessions give information. I will provide you with personal work to support your balancing process.
It is a great way to clear, charge, and balance your human energy field, as well as release stress.
I have online self-study video classes, with lifetime access, available in the Shop.

I am a fully TELEHEALTH/ DISTANCE PRACTICE. 
Take the mystery and confusion out of all the fads and noise by giving your body what it specifically needs. It is more than food/nutrition and exercise; wellness is implementing habits that make you better from the energy, mind, spirit to the body.
SERVICES:
ENERGY HEALING Clear, charge, and balance your energy field. Help relieve the effects of stress and bring your energies into alignment using a combination of techniques to influence well-being through the energy systems of the body. You must contact me or fill the client assessment form before a session can be purchased.
WELLNESS COACHING Find where you are out of balance and we will create a plan for you to come into optimal well-being. Using body system balance assessment and a functional wellness model.You must contact me or fill the client assessment form before a session can be purchased.
ALL  WELLNESS & ENERGY SESSIONS ARE ONLINE/DISTANCE-BASED

"Andréa is a gifted healer and light worker. I have had wonderful results from her guided meditations and healing sessions.
I went to a Reiki master for a session. She identified a chakra not in alignment. She attempted to correct it, but was unable to maintain the alignment.
Andréa not only saw the misalignment, she detected the cause, identified other affected areas, and executed a healing plan to correct it.
I will definitely be following up with her and continue to include her in my personal health practices."

                                         -S. Asbel
–DONATE– 
You can donate to support the mission of healing through PayPal HERE
WANT TO WORK WITH ME?
Please fill out the Client Assessment Application for consideration.  Accepted applicants get a free brief call to follow up with questions.
Contact me:  Find out more. Ask questions.  I am on Facebook, the link is below.
FACEBOOK PRIVATE GROUP:
The Dremari Holistic Wellness Facebook Group has exclusive material not publicly posted. Join to download the Homeopathy First Aid and Travel guide and How to Reduce Sugar PDFs.
 EMAIL NEWSLETTER:
SUBSCRIBE to the Drémari Holistic Wellness Insider Email    here for news, articles, events and more. Link takes you to the email newsletter landing page.
RESOURCES:
Programs I Recommend– Meditation, Energy Healing, Techniques, and Energetic Self-improvement.
This post may contain affiliate links. This means that I get a commission if you decide to make a purchase through the links, at no cost to you.
EVENTS:
ONLINE CLASS!
— Holistic Belly Dance mini class and tutorial videos are available in the Facebook private group that can be found through the Belly Dance Uniontown, PA Facebook page.
FACEBOOK LIVE VIDEOS:
–Stress Relief During Tough Times now Available on Replay on the Facebook page.
Upcoming sessions: Mindfulness; Herbs & Supplements; Sound Healing.
Free and Public.
Everything is energy and energy is everything.
Natural philosophy believes that there is an Innate Intelligence that runs the body. If you know how to listen to it, the Innate will guide to you what it needs in order to heal and be well. Learn to listen to the intelligence within, and know what you need to obtain optimum wellness.
The triad of Structure-Chemistry-Mental/Emotional (energetic) is my foundation. When one of these areas is out of balance, the other areas can follow. Energy flows through each, uniting them. Energetic and Spiritual aspects of well-being are addressed as well as the typical natural health practices.  Holistic wellness encompasses the whole person.
Getting into balance is attained through diet, environment, nutrition, herbs, emotional balance, stress reduction, personal reflection, release, and positive changes.
If  you are seeking alternative wellness (herbs, nutrition, lifestyle), energy work, or both,  find out more on this website or Contact me to  see how I can help you.
Andréa Kremposky, Holistic Health Practitioner & Energy Healer
DISCLAIMER                       TERMS OF USE                      PRIVACY POLICY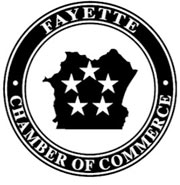 Copyright © 2020 Andréa Kremposky- DremariHolisticWellness. All rights reserved.